Because my Lost to History article on APEX 2015 has been taking longer than expected, I thought I should grace you all with a surprise new series looking at the biggest upsets in Melee history! These will be smaller articles, as they mainly will deal with a singular result as opposed to whole tourneys or careers, but I hope it's enjoyed just as much! Now, on with the article!
---
Back in Melee's competitive infancy, there wasn't really much you could call "upsets", or surprising results. Sure, people had a general idea where some people were in skill level, but for the most part, regions were still separated, and it wasn't clear cut how good everybody was in comparison to one another nationwide. Heck, even in regions, a top player losing to a lower one wouldn't be too ridiculous, as Melee's scene was still just getting started.
However, despite all of that, there was still one certainty by the end of the year 2003: Ken was the best Melee player in the United States. The soon to be King of Smash, SephirothKen as he was known as back in the day was a force to be reckoned with since his debut into the larger scene at the start of the year with Tournament Go 4. After talking as if he was the best in the world, Ken proved it in highstakes money matches against Matt Deezie, Recipherus and Sultan of Samitude, before easily winning over the region's competition in the tourney proper, only dropping one game in Grand Finals to Recipherus, considered the best in the area after his win at the previous TG. Ken quickly followed these performances up with dominating local performances, such as SoCal Inland Empire, to prove he was the clear best on the West Coast.
Despite a rivalry beginning to brew between other regions, such as the East Coast and their best in Azen, Ken once again proved his dominance with a convincing victory at Tournament Go 5 in the middle of the year, largely considered the first true national, with the best from the Pacific Northwest, the East Coast and the Midwest all coming to play. As Ken continued to dominate locally for months to come, 2003 ended with a crystal clear hierarchy: Ken, and then everybody else.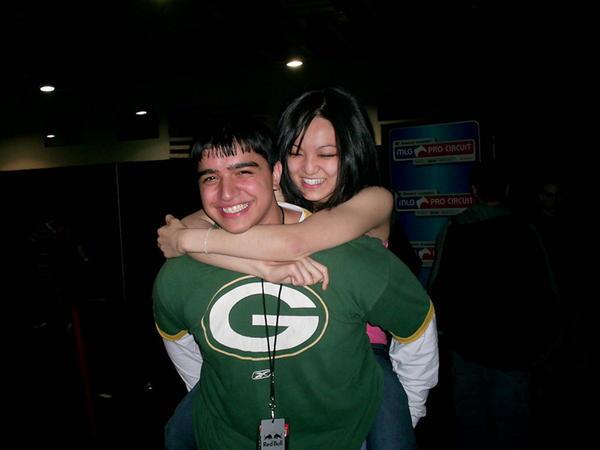 That's not to say there weren't still doubters. One of the biggest voices against the SoCal Marth was a man by the name of Chillindude829, affectionately known as Chillin. The MDVA Fox brought up how items were in play at TG5, something the East Coast were not used to, with their tournaments being no items, while also being quite unfair. They invited Ken to come to the East Coast to truly prove his worth in a no items affair, at Game Over in early 2004, which would become the largest legitimate tournament of all time when it drew near.
Game Over was a stacked event, with familiar faces from TG5 showing up, as well as several East Coast players such as ChuDat, Mild, JTanic and Chillin himself making their debut on the national stage. Chillin, then a young 14 year old boy, proved ambitious in his tournament hosting endeavor, securing a fairly large venue for the time, in addition to an out of state bonus for the doubles bracket, one of the main reasons Ken came, along with his partner Isai. The two easily won doubles, but singles was an entirely different matter.
Chillin was heavily focused on running the tournament as it occured, with it being a hectic experience for him. Being such an early tournament, it wasn't incredibly organized, especially with only a couple of teenagers at the helm of the whole thing. Chillin, in addition to having to keep track of the prize pot and the players, also created what many would consider the first true in-depth seeding for an event. Smash, more than any other competitive scene it feels like, seems fixated on their seeding, and Chillin was arguably the start of that, making sure to avoid regional and crew conflicts, as well as setting up each of the top players as far apart as he could. While doing this and progressing through the tournament, Chillin didn't seem to think too highly of his chances, jokingly stating to NEO that whoever won their set wouldn't matter, as both would lose to Ken.
Chillin defeated NEO, and the set that would change both his and arguably Melee's life was about to begin. I strongly recommend reading Chillin's recollection of the event from his History of a Smasher series on Smashboards. It offers a better look into his mind on the matter than I could ever properly retell.
Chillin had immense practice against what many would say was the 2nd best Marth in the country, Azen, but even he didn't think there was a shot he could beat Ken. In the set, though, Chillin busted out something that is now commonplace in Fox's arsenal, and something you've almost definitely seen even with a casual eye: up throw into up air as a kill confirm. Perhaps this was due to Ken's lack of Foxes in his region, with it mainly being Falcos and Sheiks in the California area, but this wasn't something the king was used to. This technique, along with a falling up air approach with Fox, have often been called "The Chillin" at various points in Melee history, and were vital in his success. Those new ideas, along with overall solid play, allowed Chillin to score the then biggest upset the game had ever seen.
Ken had lost his first set in tournament ever, something Chillin didn't even realize at the time. Chillin proceeded to pop off, high-fiving the many onlookers while wearing his now iconic Green Bay Packers jersey to boot. Chillin would then go on to defeat ChuDat in Winner's Quarters, before losing to Azen, and then Ken in the runback for a 5th place finish. Ken would go on to have Melee's first great loser's run, defeating the likes of Mild, HellFox, Chillin, DA Dave, Isai and Azen twice to win the tournament and continue his dominance as the best in the nation. However, despite that, there was now a crack in the armor, a blemish on the previously flawless record. A kid who was more concerned with running the biggest tournament of all-time than placing well in bracket had dethroned the best in the world, if only for a brief moment. This result is still one of the most infamous in the game's history, and truly worth a mention as one of Melee's Greatest Upsets.